Across the breadth of topics covered by speakers over two (rainy) days at Data Science Salon in Austin, February 18 & 19, 2020, two major themes emerged: the maturation of the data lifecycle, and the intersection of humans and machines.
Our speakers acknowledged that they no longer need to defend the business value of investments in data science and machine learning; instead, their challenge has evolved to address maturity and practical application. The salon's theme was "Applying Machine Learning and AI to Finance, Healthcare, and Technology," but little seemed to separate the finance, healthcare, and technology industry applications.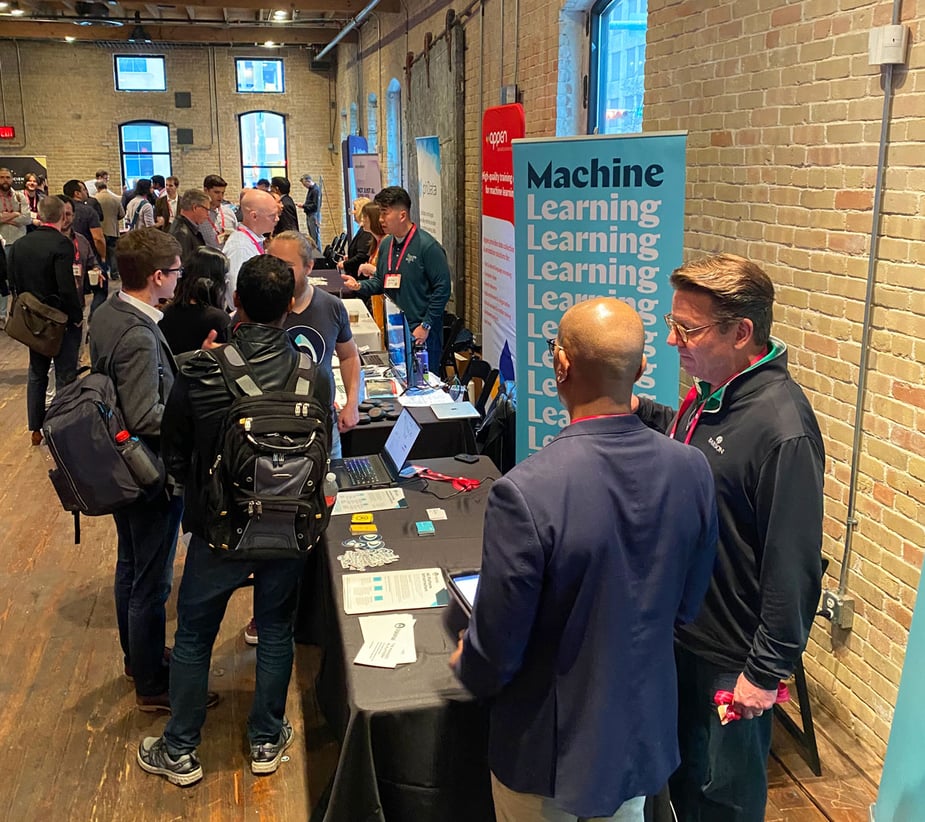 Our speakers across industries covered the sort of data evolution: how do you ensure quality data sources, protect data privacy, and then scale both the analysis of data and the data organization, to create consistent, actionable insight for business impact? From scaling models and ML Ops to organizing people and building right-skilled teams, we heard practical advice from executive-level leaders on how to grow their organizations and the ways they apply data science, machine learning, and artificial intelligence.
The people-data interaction centered around trust: not only trust in the data source, but in the teams analyzing the data. Speakers covered the intersections of human and machine across various presentations, but the DSSElevate panel of women leaders in data science addressed the fear of the machine as well, with the panel agreeing that human oversight is necessary for even the most mature models or algorithms, and in fact make them better.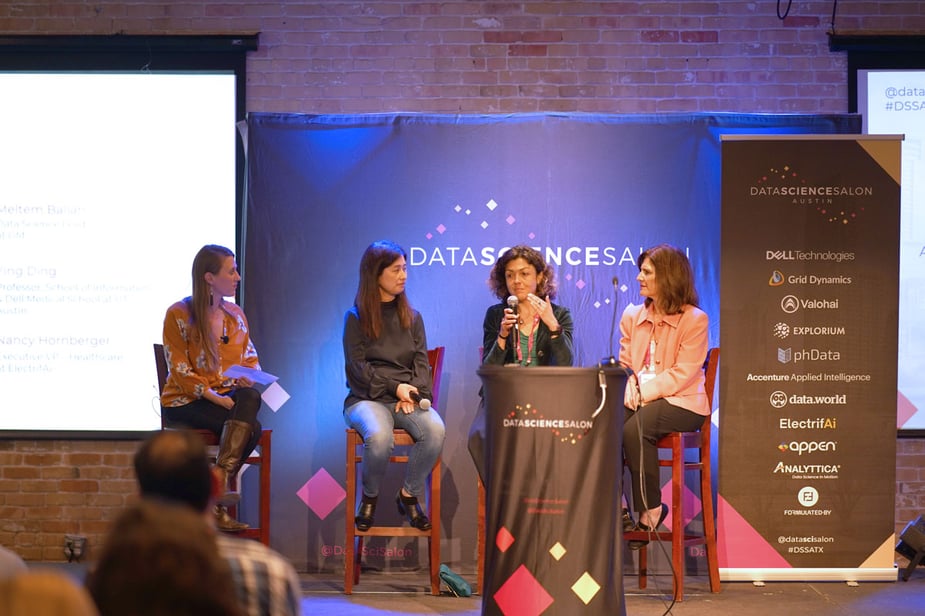 The following day, the last speaker of the salon, Patrick McGarry, Head of Strategic Partnerships at Data.World left us with this gem: "data doesn't break silos, people do!"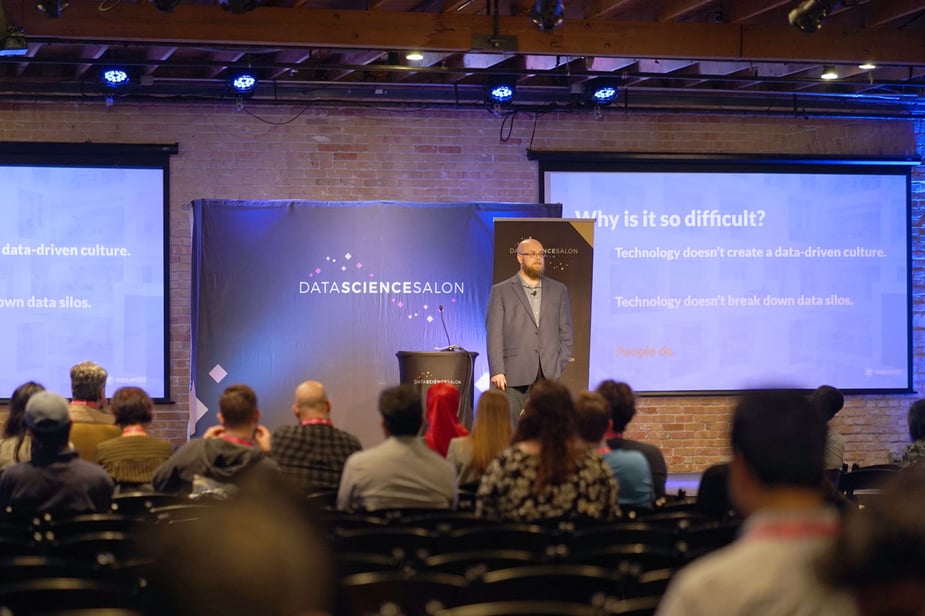 To read more, check out the recap from one of our sponsors here.
Want more insights like these? Join us at one of our upcoming Data Science Salons:
DSS Elevate SF | Women, Data, Tech (April 21, 2020 // Netflix HQ, Los Gatos CA) #DSSElevate
DSS NYC | Media, Advertising, Entertainment (May 20, 2020 // NY, NY) #DSSNYC
DSS Elevate NY | Women, Data, Tech (May 21, 2020 // S&P Global HQ, NY, NY) #DSSElevate